Flexibility seems to be on the top of every aerialist's wishlist these days, although it isn't just for aerialists, it's for all athletes and everyday people. Participating in a regular stretch routine can calm the mind, reduce pain and improve quality of life. Whether it's for your favorite hardcore aerial athlete, someone that's just trying to find flexibility, or maybe you're creating a wishlist for yourself, I wanted to share a few ideas for those looking to find the perfect flexyfit gift this holiday season. The great thing about these tools is that they are handy at every stage of the flexibility journey, no matter the person or their level, and can never be outgrown.
Yoga Blocks
There are so many uses for yoga blocks. Perfect for: elevating body parts when trying to get deeper into a pose; working on oversplits; balancing the body when holding poses; helping guide alignment and form, opening up the back and so much more!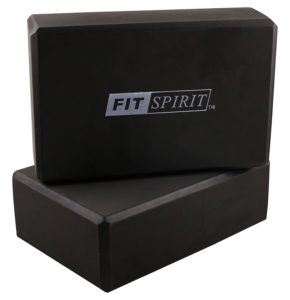 2. Yoga Strap Regular/Loops
Pull yourself a little deeper with a yoga strap. Straps are also helpful for improving alignment and form, adding support and helping binds.,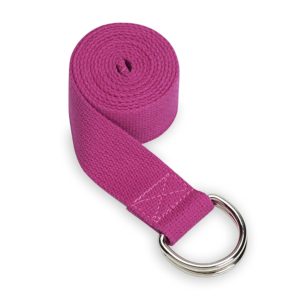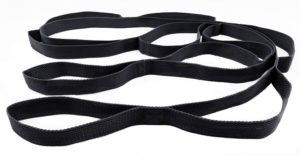 3. Yoga Knee Pad
Give the knees some love and relief with an extra layer of protection. It's hard to get into a deep, relaxed stretch when the floor is fighting back. These are especially helpful when doing lunge series. I also find them handy for the tailbone when doing sitting balances.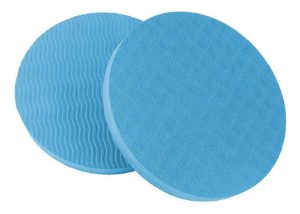 4. Foam Roller
Give the body a deep tissue muscle massage and MyoFacial release with a foam roller. These are an excellent way to target sore areas (trigger points) and smooth out knots in the body. They can also help speed up muscle recovery. It's important to drink plenty of water when foam rolling as it releases toxins into the body when you break up the knots, so including a pack of water or a fun, festive water bottle with this would make for a sweet bonus!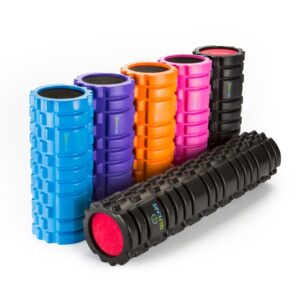 5. Back Warmer
Prep the back for your stretch sessions and keep your back warm and toasty throughout your workout. These aren't just for flexibility, they are great to wear during pole/aerial workouts as well to keep you warm.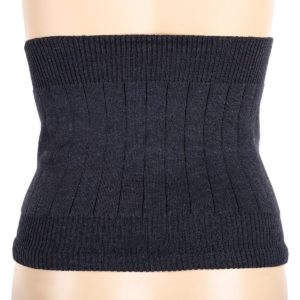 6. Resistance Bands
Resistance bands are a great way to work strength and conditioning, in addition to flexibility. If you're not sure where to start, I recommend Rubberbanditz bands as they have a variety of strengths and excellent quality. You can snag them at mightygrip.com be sure to snag yourself a 10% discount with code: Ashley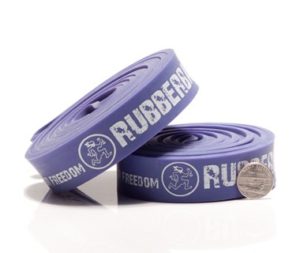 7. Lacrosse Ball
Sometimes you need to hit that one specific part with intense pressure (like in between the shoulder blades or the piriformis) I've found that the lacrosse ball is perfect for just that. This little baby hurts so good.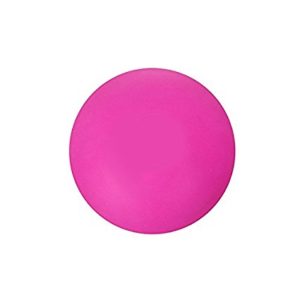 8. Stick Roller
Although it may feel like you're in the kitchen rolling out dough, these stick rollers are another great way to give yourself a deep tissue massage and stimulate muscles for better circulation. They target the legs, IT band, calf, foot, back and shoulders well.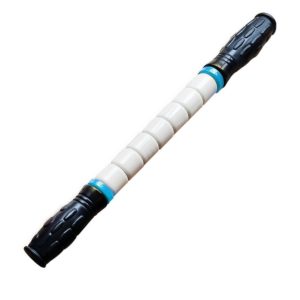 9. Yoga Wheel
Yoga wheels are the current craze. Although they can be a bit on the pricey side, they are well worth it. Wheels come in a few sizes and have a myriad of benefits.They are especially great for practicing balance poses; and relieving tightness and opening up the back, chest, shoulders.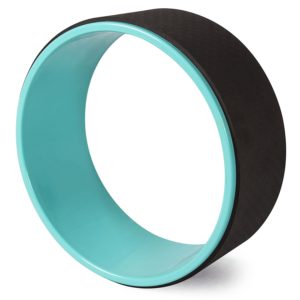 10. Flexibility classes/private lessons
You can never go wrong with some hands-on guided training. A little helpful push goes a long way. You can find a yoga studio, gym or pole/aerial studio in just about any city that offers weekly stretch and yoga classes. If you're in the Dallas area and would like to train with me then check out my online schedule or message me for details private/skype sessions.