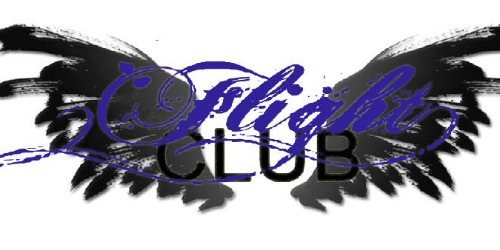 I am happy to announce the launch of FLIGHT CLUB Dallas! Those who know me know that I've been wanting to start a pole club here in Dallas for a while now. So it is super exciting that it is finally happening and that we are able to do it as a part of Aerial Amy's Flight Club. What is Flight Club? Flight Club is open pole time by pole dancers, for pole dancers. Flight Club offers a relaxed practice environment that promotes the growth and development of the pole community – in a supportive social setting.
Flight Club Dallas is open to all pole ladies in the DFW area – and also to our fellow pole sisters that may be passing through the DFW area. The first Flight Club Dallas Pole Jam is scheduled for August (more details to come). Flight Club Pole Jams will allow a space to practice, swap pole insight and showcase your favorite pole moves. (This is a practice environment where we can share tips and tricks, however it is NOT a teaching environment. If you are looking to receive pole instruction then be sure to check out my DFW pole studio roll call  for a list of  local studios.)
Be sure to join the Flight Club Dallas group on Facebook to learn more about Flight Club Dallas and upcoming open pole jams. Contact us by email at: flightclubdallas [at] gmail.com
About Flight Club (a message from Aerial Amy)
The only goal of FLIGHT CLUB is to create opportunities for practice, dance, and performance for anyone who wants one… Regardless of ability, age, weight, physical fitness level, or studio affiliation.
The only thing you need, is desire. By sharing, playing, and laughing together, we grow as a community.
Let's let that which does not truly matter…slide. Let's fly.