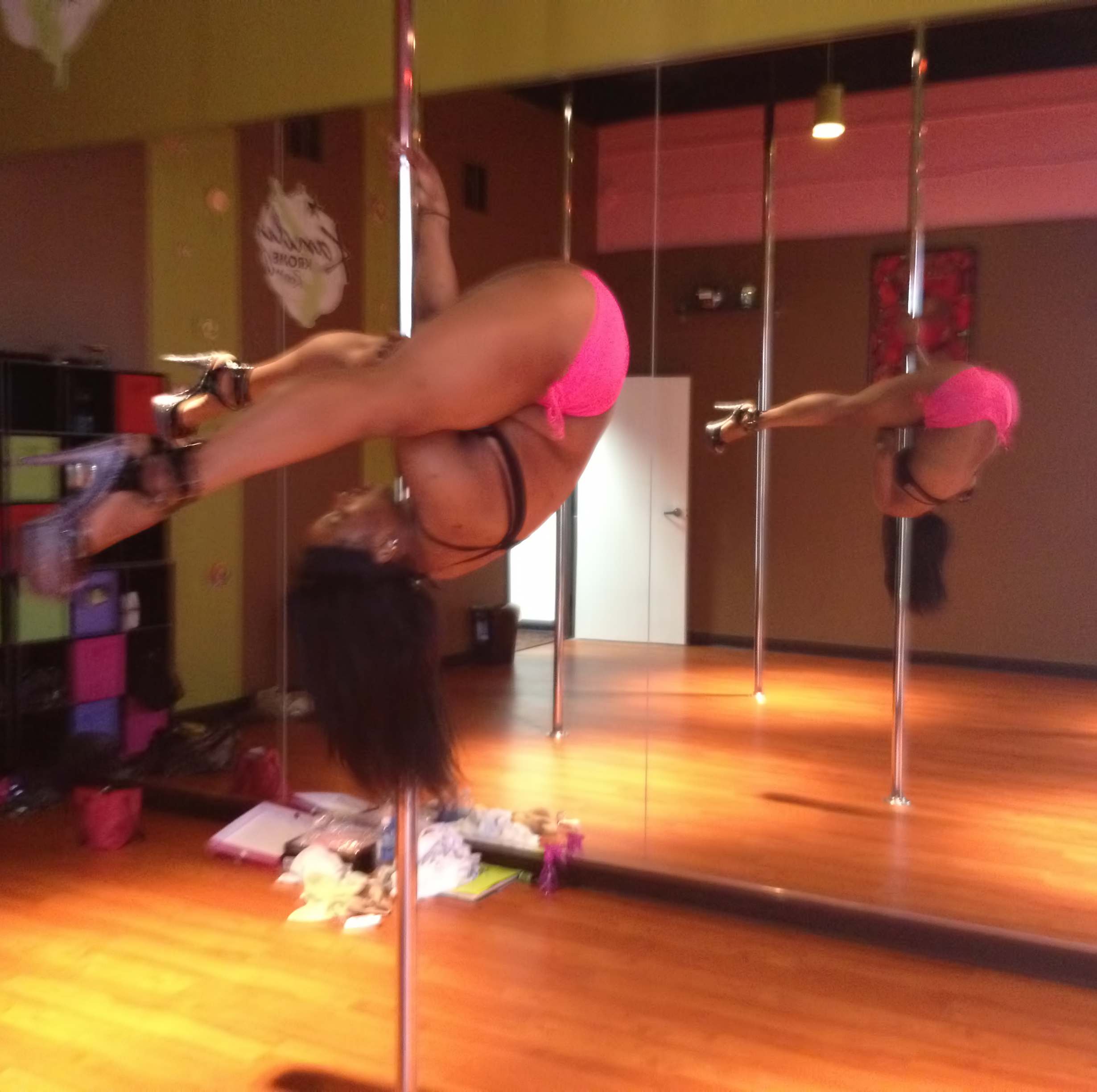 I remember when I first started to learn shoulder mounting, seemed like it would be years before I got it. It's taken more than a year to finally get to a point where I don't struggle or do what I call a "soccer kick" into it. And while I still haven't mastered it, I can definitely see and feel significant improvement in my execution. I've also played around with a few different grips…princess being my preferred grip when aerial shoulder mounting. Having a secure, yet comfortable grip plays a big part in a successful mount, but what I've also discovered as I try to progress into multiple aerial mounts is the amount of core strength and control needed. Lately I've been working on strengthing my core so that I can ease into my mount and hopefully one day deadlift with straight legs into it. So far I've been able to double and triple shoulder mount. I'm hoping to clean up the multiple execution and maybe even get a fourth mount in…possibly from the floor. I'll keep adding videos tracking my progress below!
If you are working on your shoulder mount here are a few things that have helped me along the way:
1. As you are lifting up into your mount you may allow your elbows to push out away from each other, but you actually want to do the opposite. When you're going up, make sure that you squeeze your elbows towards each other.
2. Although kicking may help you get up there it is actually cheating your core out of developing the muscles that you need to glide into it. Focus more on your technique and really using your core to lift up. The rest will follow 🙂
3. Play with the grips. Initially I found that princess grip worked best for me. Now I'm able to do both princess and cup grip.
4. Try mounting on both sides.
Double Shoulder Mount
httpvh://www.youtube.com/watch?v=Do9RroV-OR0
Triple Shoulder Mount
httpvh://www.youtube.com/watch?v=fG8sN5xLIf4