Every year the standard goes up, and the talent and tricks in our industry keeps getting bigger and better. With the growth in popularity of pole/aerials and the incredible talent, many of us may find ourselves being pressured to step it up, refine our skills and make fetch happen.
But how do you actually get better?
What are these people that we label #goals actually doing to achieve their phenomenal growth and abilities? I get this question all the time; along with a few others:
What do I have to do to get better?
Why am I not getting better?
They just started, why are they getting x, y, z before me?
Why can't I get this?
How long is it going to take me to get x, y, z?
Why does my "insert trick/body part" not look like theirs?
If you've ever found yourself wondering any of the above or waiting for your moment, it's time to level up! Leveling up requires a balanced plan of: doing more of the right stuff (proper programming), optimizing your effort, working on your areas of weakness and imbalance (weak point training), taking accountability and putting in the work.
Doing More of the Right Stuff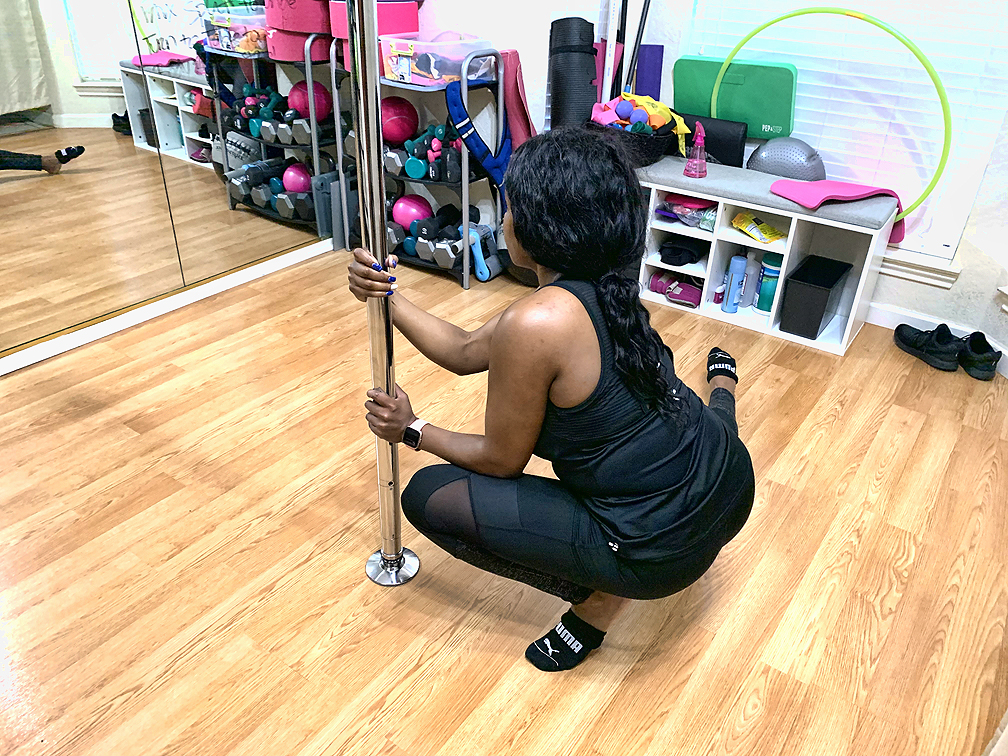 Going to classes each week, doing the same things you've been doing is good, but to move beyond your current level it's going to take even more. It's not a matter of adding in more classes, instead it's about doing an assessment to see what your areas of strength and weakness are and then building a plan to help you build up the areas of weakness/imbalance and fill in the gaps. If you are not following an individualized plan then your growth will be spotty and inconsistent – at best.
Optimize your Effort
When it come's to optimizing your practice, remember that Consistency is more important that intensity. Consistency is your quality and intensity is your quantity, and in which case, the quality of your effort and practices is more important then trying to be at level 1,000 all the time, doing all the things. There are three areas that I utilize when I'm optimizing the training of my Ashletes and that I use for myself as well. Those are: prioritizing, time management and proper programming.
Prioritizing
This means working on the right things, at the right time and in the right order. What am I getting ready for now, what moves or elements are required for that event/performance.
Time management
This requires us to make the most out of the time that we have allocated to practice. What we are working on is figured out before we show up to practice, that way valuable time is wasted on trying to come up with a game plan. In practice and during crunch time, we eliminate non-essential tasks, socials and any other distractions that do not support what we've determined our priorities to be.
Proper programming
This is the progressions that everyone follows. We don't just throw darts at a board and hope we wake up with elite skills. I have foundational movements that requires mastery before moving on, prehab, progression ladders that help my Ashlete's #levelup.
Improving Areas of Weakness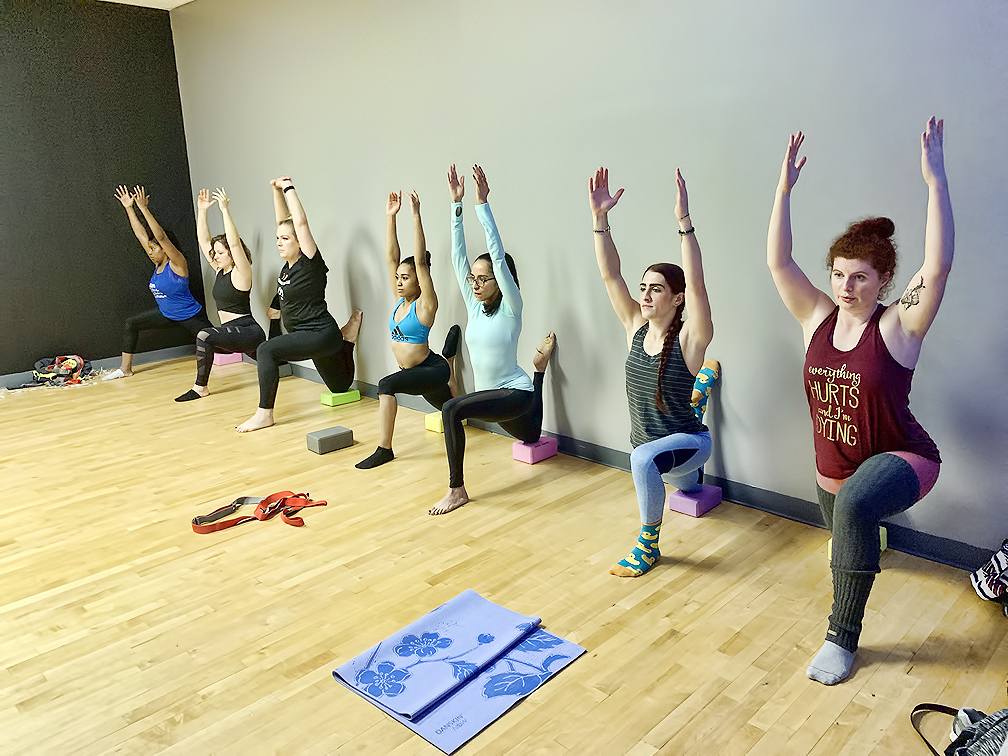 If you're only doing the stuff you like to do, or that "feels good" then you're missing a big part of the equation, which is going to leave you imbalanced and possibly injured. Pole and aerial are similar to gymnastics and cheerleading in the fact that you need a well-rounded skillset of flexibility, mobility, strength, tricks, dance, and theatrics/artistic flare. To be well-rounded means that we also have to do the tedious, unglamorous work that we typically prefer not to do.
Areas of weakness can often be identified by what you see and feel in your movement, and by taking note of movements that you tend to avoid. You can self-assess or get with a coach that can do a professional assessment to help you identify the areas that could use work. Once you have identified those areas of need, then create a plan to help improve their ability and efficiency.
Improving weaknesses also includes stepping outside of your comfort zone by exploring other types of movement, acrobatics and dance. These forms of movement therapy can help connect the dots, increase fluidity and enhance our creative connections. So that yoga, salsa, acro, pilates, zumba class you've been thinking about trying…do it!`
Taking Accountability
At the end of the day, your growth is your responsibility. Your instructors may want the best for you, however they cannot do it for you. YOU have to be invested in your own growth and take responsibility. And YOU have to put the work in. Once you realize that your growth is in your hands, you can start to look for opportunities to help yourself. Some of the key things you can do to take accountability for your growth moving forward are:
Exchange that reason why you can't for a reason why you should and need to.
Understand that complacency is simply that your desire to change is not yet greater than the desire in remain the same comfort zone.
Pay attention to the corrections you are given by your coach/instructor.
Seek understanding of given corrections and continue to apply them moving forward.
Ask questions. Take interest in your growth and performance by learning more.
Hold yourself accountable by checking in with yourself on the regular. Set SMART goals, track your progress and evaluate your efforts.
DO MORE WORK.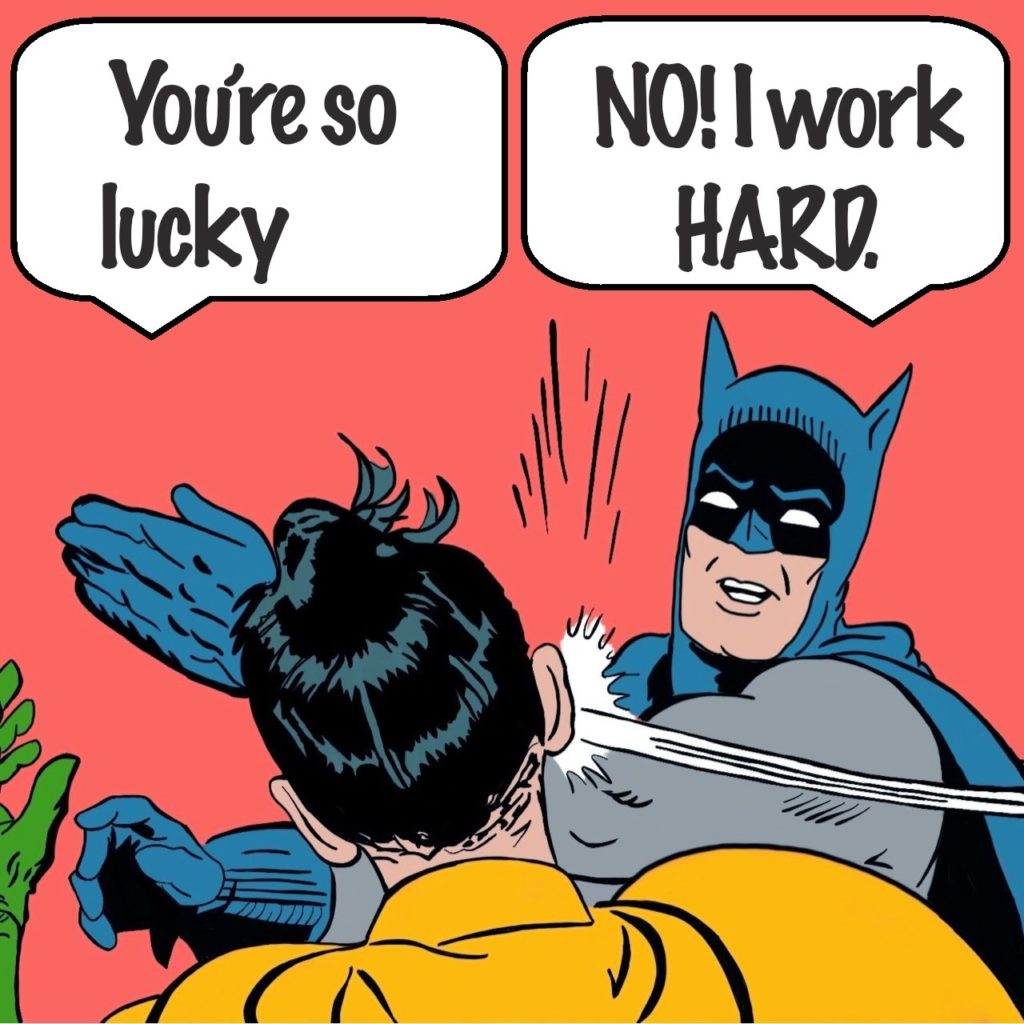 Minimal effort and maximum excuse won't cut it. If you're doing the bare minimum you won't get the maximum results. You have to push past your comfort zone and do more. Now, I'm not saying add an extra 10 hours of training each week, that's probably impossible and borderline insane for the majority of us. However, there's a few ways that we can get more done.
In classes, this tends to be more working and less talking and standing around. One of the most frequent things I say to my student is: "you didn't pay to stand around, you paid to get beat down" meaning, I don't want to see you standing around waiting for permission to try the move or sequence that we are working on or waiting on the next thing because you got the first thing right…once. We should be mastering tricks, which means keep going until you can do it so right that you can't get it wrong.
For some, doing more work means private coaching, attending open studio to practice what they are learning in classes, or planning personal practices at home on their own. Maybe you're already doing this things, but you identify an additional day you can work in each week, or plan to add an extra 15-20 minutes to each practice session. For others it may mean, daily foam rolling or quick stretches whenever they can fit them in throughout the day. Whatever you identify that you can do, you should do.
Get More Out of Your Current Training
If your schedule is so packed that you're just not able to dedicate anymore time, there are still things that you can do to get more out of what you can do. Here are a few things to ask yourself and pay attention to to ensure that you get the max benefit from your current classes/training:
Are you doing what the instructor has asked you to do? Often I see students doing some altered version of what they were instructed to do or just flat out what they want to do. If you instructor takes the time to plan out a lesson, follow it. If you're unsure of something, ask for clarification and/or another demonstration instead of just doing whatever.
Are you giving 110% or bare minimum?
Are you focused on proper muscle engagement, efficient movement throughout the move/trick and clean transitions into/out of the move or are you just focused on getting a good shot for IG?
Do you revisit what you learn during home practices/open studio?
Do you strive for mastery or just an introduction to the trick?
Are you on your phone, taking over the instructor or paying attention to instruction and demonstrations?