Slay the Stage is an independently produced show created to give the DFW pole and aerial community a united outlet to showcase their passion and talent while building performance experience. We got our start as a way to help DFW pole competitors practice for PSO and get rid of performance anxiety and jitters. Little did we know it would evolve into a full community show!
This is an inclusive show that welcomes anyone within the pole, aerial, circus, Burlesque and dance community that wishes to perform. It is our goal to create a safe, welcoming and United environment. We are excited and honored to offer this opportunity to the students, instructors and studio owners of the 21 DFW pole, aerial and circus studios, as well as independent performers.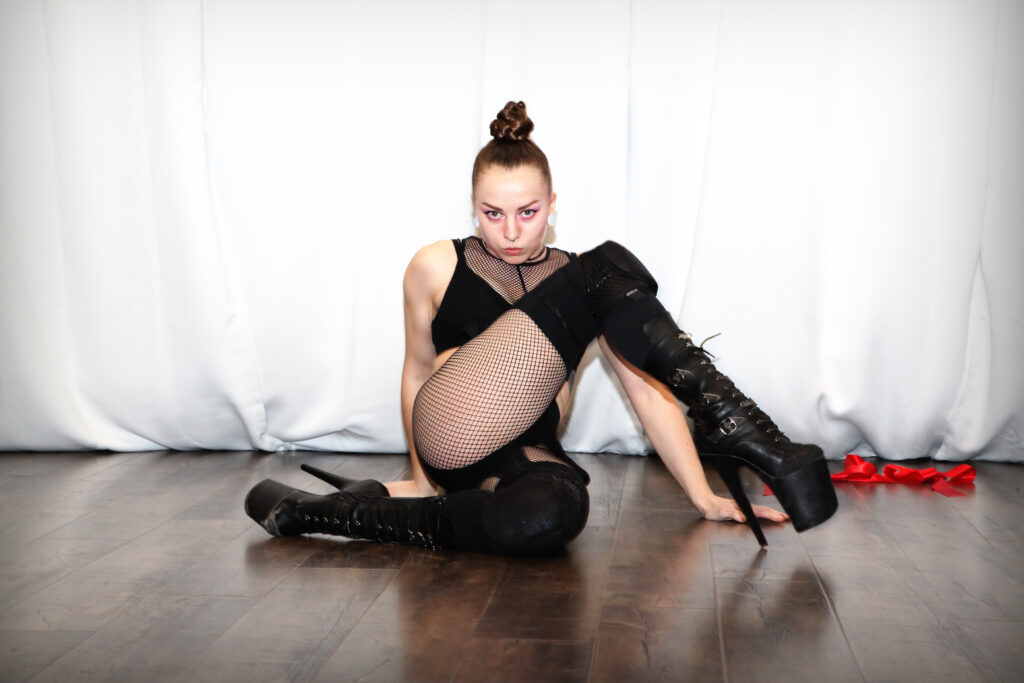 The Mission of Slay the Stage is: 
To offer an opportunity to local DFW artist-athletes to showcase their talent and build their performer portfolio/resume.

To connect and unite our pole, aerial, circus, burlesque and dance community by bringing together our local students, instructors and studios.

To celebrate diversity in movement, body, style and level by showcasing and appreciating each performer where they are at now.

To entertain and share our passion as artist-athletes with the DFW community – and maybe even inspire the next wave of polers, dancers and aerialists!
Check out our next show Slay the Stage Volume 2 After Dark happening THIS month!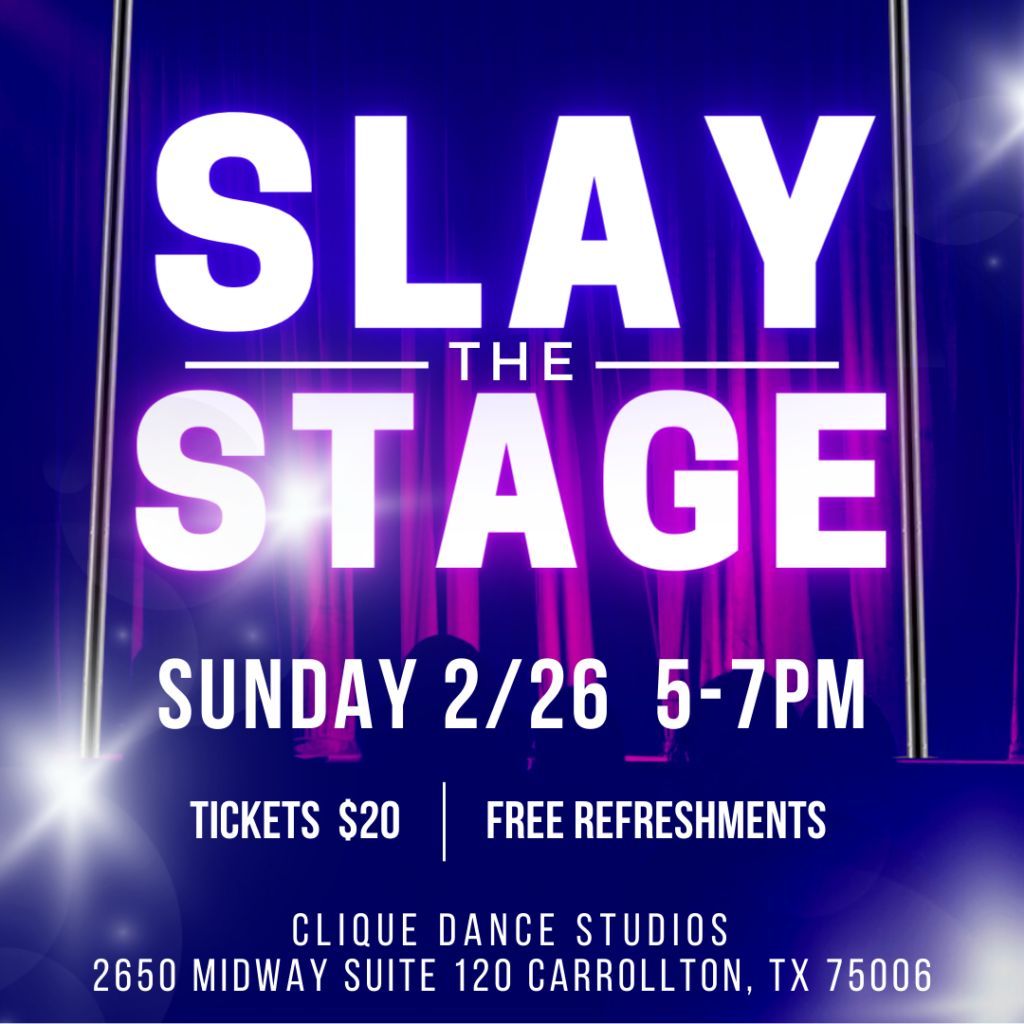 When: Sunday February 26, 2023 5-7pm
Where: Clique Studios 2650 Midway Suite 120 Carrollton, TX 75006
Want to check out the show? Get more info and tickets here.
Follow us on Instagram.com/slaythestageshow
Check out highlights from Slay the Stage Volume 1