We're approaching the end of 2019 and closing out not just a year, but a decade. When you think of 2019…
Did you grow? Did you learn?
Did you achieve all that you wanted to achieve?
What changes and growth have you experienced in this last decade?
Are you living your best life yet? If not, then why?
Reflecting on these things matters, especially if you're not where you want to be in life just yet. But I'm here to tell you that the life that you want is closer than you think! And as you think about 2020 and what you want out of it, I want challenge you to GOAL BETTER.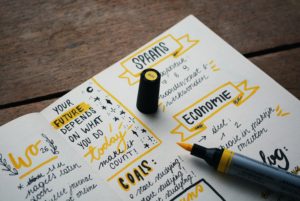 What do I mean by Goal Better? For many people, goals tend to be this quasi-magical list of things that we write down, only think about when we realize we're not getting them done and routinely put off and transfer forward each year. It's time to break this cycle and start goal getting. Goal better means skipping the passive route and taking the active route. Instead of just writing things down and then wanting, wishing and waiting for them to happen, make and execute a plan of habitual change that will deliver those goals right in your lap.
Now think about your current habits, do they contribute to the things that you say you want or are they pulling you in the opposite direction? Remember, you are only as strong as your weakest link/habit, so it's time to turn these weaknesses into strengths. Take some time to make a list of your current daily habits and commit to eliminating the ones that do not support movement towards your goals. Then, come up with a series of new habits that you can slowly implement that will put you on the path towards your goals.
Remember: No matter what your goal(s), leaving behind bad habits and negative energy will get you there! And if you're reading this, then that means that you have the time and opportunity to continue pursing the things you desire most. 
After reading, let me know what habits you're committed to changing in 2020! If you need help give me a shout.