I am absolutely thrilled to introduce you to the very first collection of FLEXYFIT & AERIAL ASHLETES Apparel! Most of you know, I've been imagining and talking about these for a long time (thank you for your patience). I am so glad that these are finally here and available for purchase. Read on below to learn more about each style and how to get yours!
FLEXY FIT | GOT GOALS TANK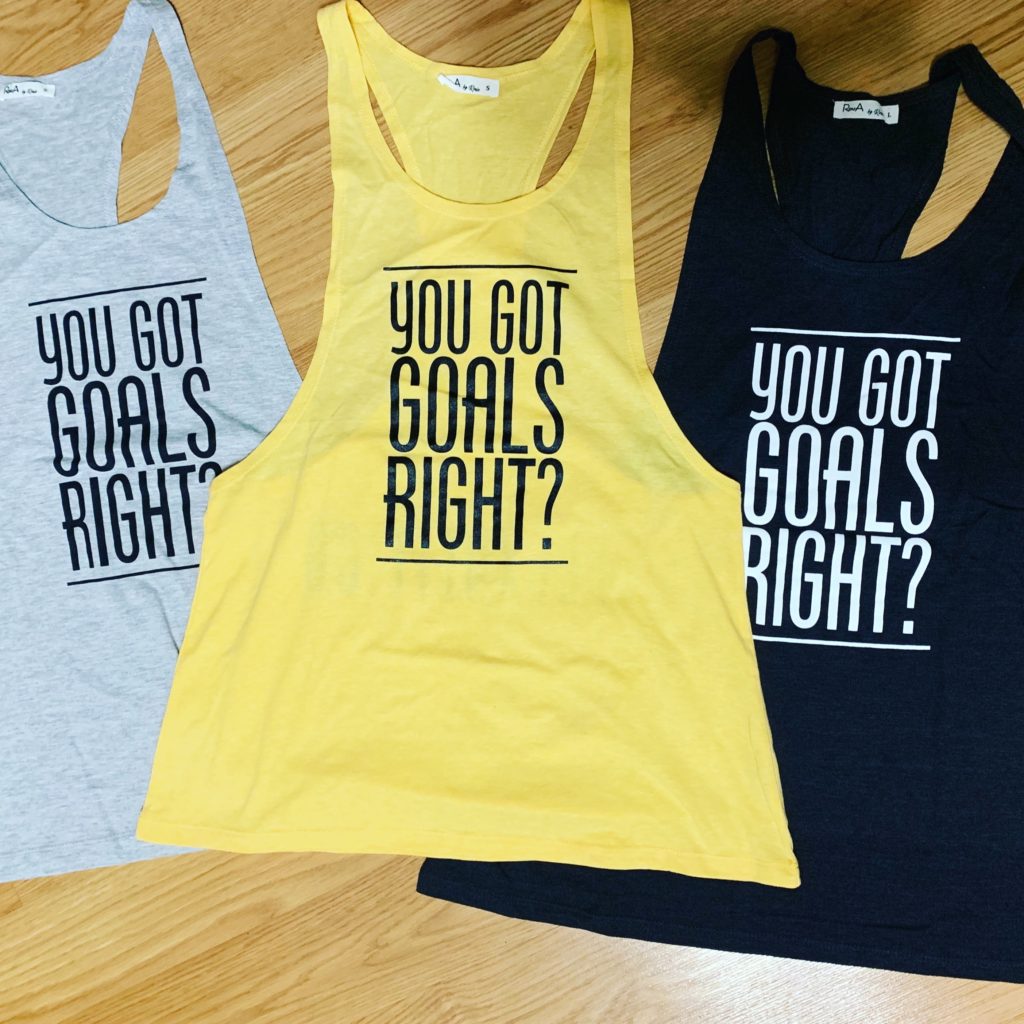 The first collection of FLEXYFIT apparel is here and this is Motivation you can wear! If you've heard me say it once, you've heard me say it twice: "You Got Goals, Right?" No matter how tough the workout or challenge, just remember that you've got goals and your dedication to your goals will carry you through to the finish line. YOU GOT THIS!! This tank features a racerback that is low cut on the sides so you can rock the cutest, brightest sports bras underneath – for a pop of color with your motivation!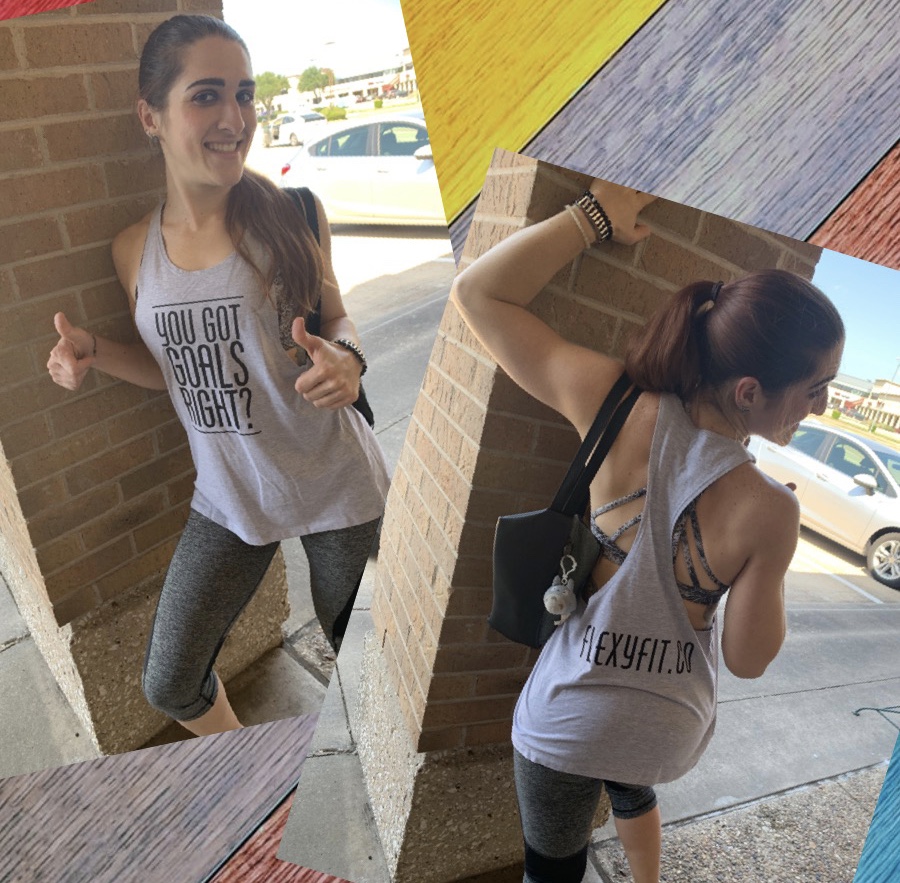 PSST: The mediums sold out in a snap, but smalls and larges are still available. Contact me to purchase yours while they last!
AERIAL ASHLETES : DEFINITION TANK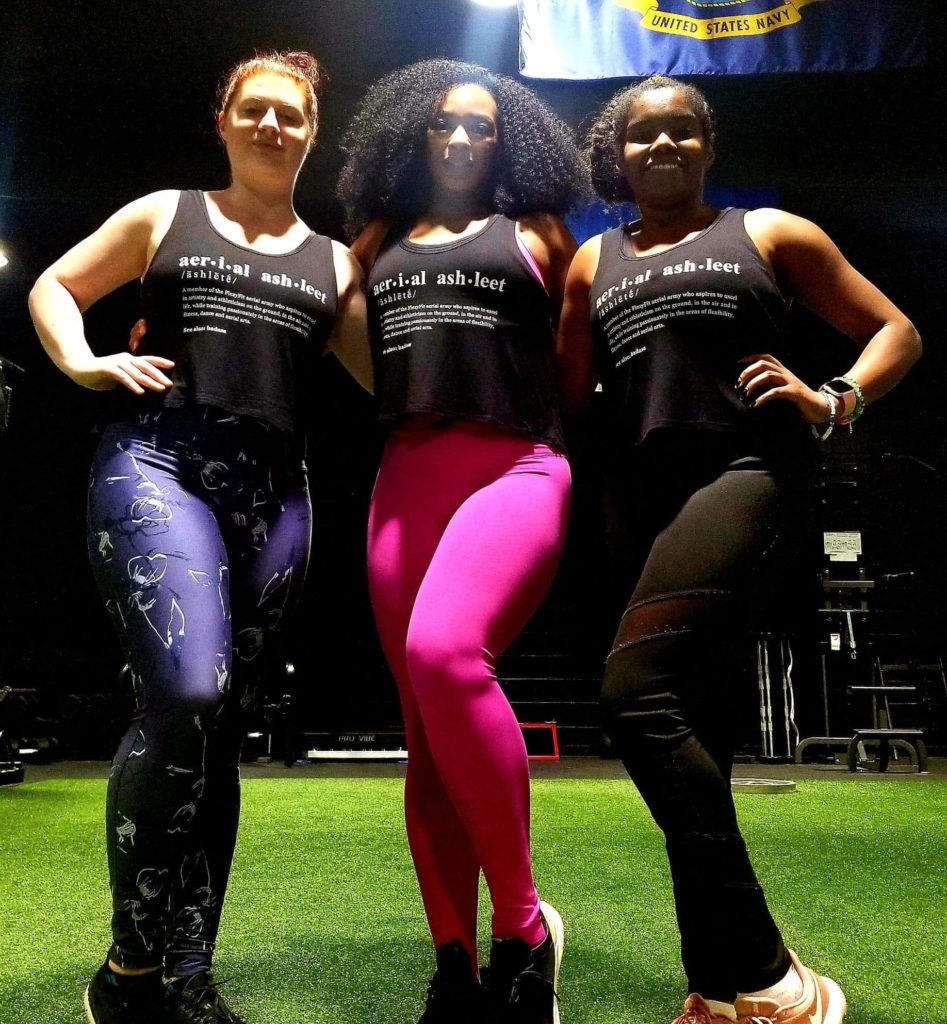 IT'S TIME TO REP OUR SQUAD! These definition tanks were designed exclusively for my Army of Aerial Ashletes. These tanks define who we are, what we do and the amazing work ethic within us all. I am so proud to have these as the first piece of our Ashlete apparel collection! Current Ashletes can contact me to purchase your tank, or grab one during your next private training session! Sizes XS-XL.